4 – Where Do We Give Tithes And Offerings Audio – Will a man rob God? Oh yes. The Lord says the tithe and offerings must come to the storehouse.
4 – Where Do We Give Tithes And Offerings Audio
Audio
Deuteronomy 12:11-12
11 Then there shall be a place which the LORD your God shall choose to cause his name to dwell there; thither shall ye bring all that I command you; your burnt offerings, and your sacrifices, your tithes, and the heave offering of your hand, and all your choice vows which ye vow unto the LORD:
12 And ye shall rejoice before the LORD your God, ye, and your sons, and your daughters, and your menservants, and your maidservants, and the Levite that is within your gates; forasmuch as he hath no part nor inheritance with you.
Deuteronomy 12:8 Ye shall not do after all the things that we do here this day, every man whatsoever is right in his own eyes.
Deuteronomy 12:13-14
13 Take heed to thyself that thou offer not thy burnt offerings in every place that thou seest:
14 But in the place which the LORD shall choose in one of thy tribes, there thou shalt offer thy burnt offerings, and there thou shalt do all that I command thee.
Malachi 3:7-8
7 Even from the days of your fathers ye are gone away from mine ordinances, and have not kept them. Return unto me, and I will return unto you, saith the LORD of hosts. But ye said, Wherein shall we return?
8 Will a man rob God? Yet ye have robbed me. But ye say, Wherein have we robbed thee? In tithes and offerings.
9 Ye are cursed with a curse: for ye have robbed me, even this whole nation.
10 Bring ye all the tithes into the storehouse, that there may be meat in mine house, and prove me now herewith, saith the LORD of hosts, if I will not open you the windows of heaven, and pour you out a blessing, that there shall not be room enough to receive it.
4 – Where Do We Give Tithes And Offerings Audio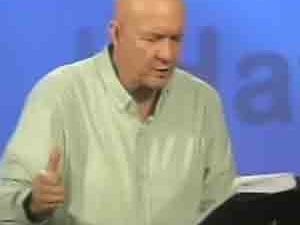 Other Related Sermons: