---
Forgiveness – How do you forgive betrayal, abuse, deliberate attacks on your family, deliberate attacks on your ministry, how do you forgive adultery, how do you forgive the husband the wife who walked out, the father or mother who abused you, the friend who betrayed you? I tell you how you do it. It's a miracle
EXPECTING THE MIRACULOUS
By Judy Young and Pastor Delbert Young
The Miracle of Forgiveness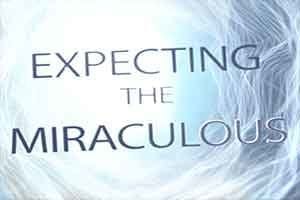 How do you forgive betrayal, abuse, deliberate attacks on your family, deliberate attacks on your ministry, how do you forgive adultery, how do you forgive the husband the wife who walked out, the father or mother who abused you, the friend who betrayed you? I tell you how you do it. It's a miracle
The Miracle of Forgiveness by Judy Young
Scriptures: Matthew 18:21-22
Good morning. If you are a visitor I want to let you know that this is the first time in almost 20 years that I have spoken so please, please come again and hear Pastor Delbert….I am so happy that you are here…I am so grateful for all of you, for your faithfulness and love for me and my family
Just to explain the video….we were on vacation and Jack and Max and I were watching Spy Kids Three….the message of the movie was so good…Jack looked at me when the Grandpa was talking about forgiveness and said Nan Mama he shouldn't forgive him…he is a bad man…and I told Jack … o yes Jack you always forgive…it is the greatest power and it makes Jesus really happy…he looked at me and said yeah….but I could tell he wasn't truly convinced
But all of us have been on the receiving or giving end of this MIRACLE…..
What I want you to see is that God saved the world and continues to save the world by FORGIVING THE WORLD…when we forgive we come as close as a human can to the DIVINE NATURE OF GOD
We create a NEW BEGINNING for someone who may be imprisoned by their own MISTAKES OF JUDGMENT OR THEIR HURTFUL THOUGHTLESS ACTIONS!!! When we forgive we create a NEW BEGINNING out of past pain for both ourselves and the person that hurt us ….Especially for us forgiveness will bring HEALING FOR OUR FUTURE…..HEALING FROM A FUTURE THAT HAD NO POSSIBILITY IN IT FOR ANYTHING BUT SICKNESS AND BONDAGE.
WHEN WE FORGIVE GOD HEALS THE HURT WE NEVER DESERVED!!!
Sometimes forgiveness just seems to come on its own….Maybe this has happened to you….maybe someone really hurt you and you were overwhelmed by bitter feelings…..every time you saw this person you just got really anxious inside…but then as time went on all of a sudden you run into that person and you realize you don't have those anxious feelings…in fact you feel an almost physical feeling of lightness or release…YOU JUST EXPERIENCED A MIRACLE
Let me make sure you understand something…forgiving is NOT denying there was a hurt ….IT IS JUST THE OPPOSITE…it is recognizing a GENUINE HURT…and then having a TRULY SINCERE DESIRE to admit it and reconcile any damage that has been done.
I have heard people say "well I will forgive them when they ask me"….now this is just me….I think that is as far from the truth as you can get….a lie of the enemy…..I personally have forgiven MANY TIMES…without the person EVER taking responsibility for their hurtful actions…IN FACT!!!…I walk in forgiveness toward them while they are CONTINUING TO HURT ME….
NOW THAT IS A MIRACLE!!!!!!!!!!!!
But let me say this…..when FORGIVENESS AND REPENTANCE MEET….there is a miracle that takes place in such a POWERFUL way that even the MOST HOPELESS OF RELATIONSHIPS CAN BE RECONCILED….we see this over and over with marriage relationships that have suffered HORRIBLE BETRAYAL…then REPENTANCE AND FORGIVENESS MEET and that HOPELESSNESS gives way to the MIRACLE OF FORGIVENESS AND RESTORATION…
Years and years ago lol….a friend of mine did something that absolutely devastated me….and if I share the situation with you …you would be like Jack and say you shouldn't forgive her…but in my Bible reading one morning I read about forgiveness….how if I didn't forgive that neither would the Lord forgive me….so like Delbert said …I did WHAT JESUS SAID TO DO….I went to her and she looked just like the Game Maker….she didn't know what I was about to do to her…But what I did was FORGIVE HER…REPENTANCE AND FORGIVENESS MET…I gave her a NEW BEGINNING…I released her from a prison… and a HOPELESS RELATIONSHIP WAS RECONCILED…..I WANT YOU TO KNOW IT TOOK A MIRACLE FOR THAT TO HAPPEN
Matthew 18:21…Then Peter came to Him and asked, "Lord, how often should I forgive someone who sins against me? Seven times?"
Matthew 18:22: "No!" Jesus replied, "SEVENTY TIMES SEVEN!"
What Jesus was saying is…there are NO LIMITS and there is NO EVEN SCORE!!!!!!!!!!!!
UNFORGIVENESS CAN DOMINATE THE REST OF YOUR LIFE…
Some of you have EVERY RIGHT!!!!!! EVERY RIGHT!!!! To be bitter and unforgiving of people and situations in your life…..BUT GOD! wants to do a MIRACLE in your life….He wants to REPLACE those feelings of hate and disappointment and bitterness with FREEDOM AND VICTORY…I BELIEVE HE WANTS TO DO IT TODAY!!!!!!!!
I am no expert at this….I still struggle with this…I am just like you…I have even questioned God…questioned His power and His love …I HAVE EVEN QUESTIONED GOD'S THINKING AND WISDOM!!!
Sometimes I have had to FORGIVE GOD.
Some of you need to FORGIVE GOD…some of you, your husband of wife walked out on you…some of you have suffered horrible abuse…some of you have been mistreated or overlooked on your job….you have been betrayed in a relationship….you felt like God could have STOPPED IT…
God spoke so clearly to me one day when I was questioning Him about allowing people to hurt me and especially my family …I was asking God …WHY ARE YOU LETTING THEM GET AWAY WITH IT…..PLEASE STOP THEM!!!!
God spoke so clearly and said…JUDY….
I am IN CONTROL….I AM NOT A CONTROLLER!!!
So the GOOD NEWS is that GOD IS IN CONTROL…He knows how you feel and He knows how you are hurting and He sees it all!!!
And God wants to do a MIRACLE in your life TODAY!!!
He wants you to look at the situation like Grandpa did in the video…
Some of you are like Grandpa…although you aren't crippled physically, you are crippled in your emotions and your spirit….and some of you have been that way for 30 years OR MORE!!!!!..
Just like Grandpa…you have missed out on a lot of good things…happy moments…
UNFORGIVENESS WILL TRAP YOU IN THE PAST AND PARALYZE YOUR FUTURE!
Now God wants you to release the suffering and the past and see how those things have made you STRONGER and more COMPASSIONATE….God wants to turn your SCARS INTO STARS….THAT HELP OTHERS FIND THEIR WAY TO THE KINGDOM
My challenges have done ONE MAJOR thing for me….
I KNOW I CAN COUNT ON THE LORD!!!!!!
SOME OF MY MAJOR MIRACLES HAVE COME THRU FORGIVENESS….MY FAITH IN GOD HAS GROWN
And that forgiveness was possible because
I DID WHAT HE SAID TO DO!!!!
I — USED SOMETHING THAT WAS IN MY OWN HO– USE!!!!!! CHRIST IN ME…..THE POWER OF THE HOLY SPIRIT WITHIN ME
AND GOD DID A MIRACLE IN MY LIFE….MANY MANY TIMES
HOW DO YOU FORGIVE BETRAYAL…AB– USE …DELIBERATE ATTACKS ON YOUR FAMILY…DELIBERATE ATTACKS ON YOUR MINISTRY…HOW DO YOU FORGIVE ADULTERY…HOW DO YOU FORGIVE THAT HUSBAND THAT WIFE THAT WALKED OUT…THAT FATHER OR MOTHER THAT AB– USED YOU…. THAT FRIEND THAT BETRAYED YOU….I COULD GO ON AND ON…
YOU FILL IN THE BLANK……
I TELL YOU HOW YOU DO IT….
IT'S A MIRACLE…..AND GOD WILL DO THAT FOR YOU TODAY AND
IT WILL CHANGE THE WHOLE DIRECTION OF YOUR LIFE!!!!!!!!!!
Other Related Sermons:
Do Your Duty – video audio notes Luke 17:1-10
Unmerciful Servant – sermon notes
Forgiving – sermon video audio notes
Also see: