---
Change from the Inside Out sermon video. The Holy Spirit desires to give us an Extreme Makeover that remains and shows externally. But, the Holy Spirit's work is to cause us to Change Us From The Inside Out. And, when the Holy Spirit works, it is extreme. Let's talk about a few of the extreme makeovers the Holy Spirit will do while helping us to LEAVE SOMETHING HERE.
I Want To Leave Something Here
By Pastor Delbert Young
Change from the Inside Out sermon video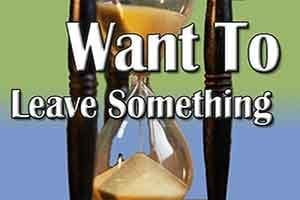 Audio
Change from the Inside Out sermon video

Scriptures: John 15:16, John 15:16, Proverbs 10:31, James 3:6, Matthew 5:29, 30, 1 Peter 3:10, Proverbs 21:23, Proverbs 21:23, Mark 11:23, Proverbs 18:21, 1 Thessalonians 4:11-12, 2 Thessalonians 3:11-12, Proverbs 26:17, Matthew 13:15, Proverbs 1:8-9. Proverbs 16:20, Mark 4:24, Luke 8:18, Proverbs 13:13, Revelation 2:7, Matthew 6:22-23, Matthew 15:14, Proverbs 4:25, Ephesians 1:18, Ezekiel 36:26, Mark 7:20-23, Luke 17:20, 21
One reason we do not accomplish our short-term goals and move toward our life's goals is because of our external projections. Many people have bad motives and bad attitudes. They go through life with smart mouths, chips on their shoulders, sticking their noses into other people's affairs always causing problems, running with and listening to the wrong people, no clear vision etc. Every time they get a break and seem to be getting ahead, their attitudes show up and they have to pick themselves up off the bottom again. A negative external projection will certainly stop us from LEAVING SOMETHING HERE.
God wants to change this and there are certain things about all of us needing change to maximize our potential. Lately people have been intrigued with ABC Television's Extreme Makeovers. It is now in its third season. The program is about the selection of ordinary people from thousands of applicants to experience cosmetic makeovers by a cosmetic "Extreme Team." This team is comprised of cosmetic surgeons, cosmetic dentists, stylists, nutritionists, physical trainers, and fashion experts. Each episode focuses on two individuals as… (continue sermon notes)
Other Related Sermons:
A Spirit Of – sermon video audio notes
Hamstring the Horses – sermon video audio notes
Cussing Christians sermon series video audio notes
Also see:
Sermons Change the World by Delbert Young