---
Influence 3D sermon series sermon audio sermon notes
Influence 3-D. How do we see people? Mostly it's in one dimension, maybe two dimensions. God sees us 3-D and wants us to see people 3-D. When we do, we see how much God loves people and how important people are to God. It's when we get past the flesh and the soul and see 3-D, the spirit, we influence others the way we should.
Influence 3D sermon series sermon audio sermon notes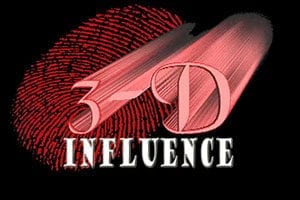 Influence 3D sermon series sermon audio sermon notes
Please Spit On My Eyes Again – 
Jesus did a strange thing. He spit on the man's eyes. What's that about? How many ministers would you allow to spit on your eyes? 'Come down to the altar. I have the ministry of spitting. I want to spit on you.' Only Jesus knows exactly what is required to open our eyes so we can see clearly. For some of us it takes something pretty radical. We were and are all blind to a degree. How radical does Jesus need to get?
Find Your Lamp Stand – 
Jesus saw a broken world and used his influence for the highest purpose, which is to seek and save what was lost. He used a lamp stand on which to put his light. He used a boat, fish and loaves, a fig tree, a cross and finally a throne. He's telling us to put our lights on our lamp stands.
Dinner of Influence – 
Levi gave Jesus a large dinner of influence. There Jesus touched lives. I have to believe every single one of us will cross the paths of someone this holiday season that is messed up and needs Christ. It may well be a relative, or a friend of a relative. It might be at the mall, or at a large dinner. My point is for you to be ready.
Also see: