---
The Gospel of Luke Chapter 2 – video audio sermon notes
The Gospel of Luke Chapter 2 – video audio sermon notes
by Delbert Young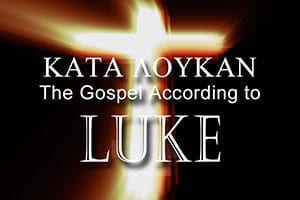 The Gospel of Luke Chapter 2 – video audio sermon notes
From Mary and Joseph We've Lost the Messiah: 
Jesus had a very godly mother and an amazingly godly step father. I've met some amazingly godly step fathers. Both of Jesus' parents made certain their personal lives were right with God and also made certain their children's personal lives were right with God. The result was the child grew and became strong: he was filled with wisdom, and the grace of God was upon him.
Jesus grew up in Nazareth. Today, Nazareth is a large city. Then it was a one well, tiny, impoverished area as we've talked about. Mary and Joseph were peasants and likely illiterate, especially Mary, but both Mary and Joseph were obviously wise. I think it's amazing, though living in the humblest of ways, Mary and Joseph raised their child to genius. There were no private schools of higher learning in Nazareth. Yet, their child became a highly educated rabbi who spoke so well he amazed people. Jesus applied himself to learn, but still it's phenomenal the job, and obvious sacrifice, Mary and Joseph did as parents providing for their children to grow physically, mentally, and spiritually. In their environment and with their income and education, they made it happen for their children. How precious is that?
Also see: