The Gospel of Luke Chapter 2 video audio sermon notes. Have you ever pondered why shepherds were the first told about the Messiah's birth? Or, have you ever misplaced a child? Maybe you left one at a friends house and headed home without realizing you'd forgotten your own child until down the road. I have. So did Mary and Joseph. How about the genealogies in the Scriptures? Ever wondered why there even there? We take a look at these thoughts in this chapter in three messages.
The Gospel of Luke Chapter 2 – video audio sermon notes
by Delbert Young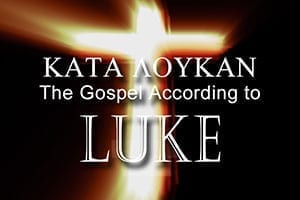 The Gospel of Luke Chapter 2 video audio sermon notes
Have you ever thought, "Why shepherds were invited first to see the Christ child?" There were many people in Bethlehem. Why go out of town to announce Christ's (Messiah) – Immanuel's – birth to shepherds? If you were going out of town, why not tell Caesar Augustus or Quirinius? Why shepherds first? Here's why. Jesus didn't come to the rich and famous, the powerful and popular. Nor did he come to the monks and Pharisees who refuse to touch the dung of life. Jesus DID come to the stables and dung of life.
We Have Lost The Messiah Luke 2:39-52 sermon video audio.  Mary and Joseph lost their twelve year old. Jesus went to the temple to discuss scriptures. Where would your child go if you accidentally left them in a similar situation? Would it be church?
Mary and Joseph were a devout young couple. They loved the Lord and were determined to raise their family under God's covering. They wanted God's grace and favor not only upon them, but upon their family. Mary and Joseph were poorer than anyone here or anyone you know, yet they got to Jerusalem to worship and they gave a sacrifice in connection with presenting their baby to the Lord. If you want your life and your family blessed this year, you must take a look at your heart, not your giving. How do you present your family?
The Gospel of Luke Chapter 2 video audio notes

The Gospel of Luke Chapter 2 video audio notes