---
The Gospel of Luke Chapter 12 video audio sermon notes
The Gospel of Luke Chapter 12 video audio sermon notes
by Delbert Young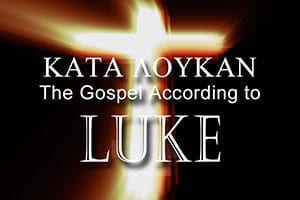 The Gospel of Luke Chapter 12 video audio sermon notes
From Yeast of the Pharisees – Luke 12:1-9
Scriptures: Luke 12:1; Luke 11:53-54; Luke 12:2-3; Luke 12:4-5; Luke 12:6-7; Luke 12:8-10
The section begins a lengthy discourse going through Luke 13:9 primarily concerned with "Pharisaicalism," Judaism, and the dangers of hypocrisy. I don't know if any of us realize the danger of hypocrisy.
Luke 12:1 MEANWHILE, when a crowd of many thousands had gathered, so that they were TRAMPLING ON ONE ANOTHER, Jesus began to speak FIRST TO HIS DISCIPLES, saying: "BE ON YOUR GUARD AGAINST THE YEAST OF THE PHARISEES, WHICH IS HYPOCRISY."
Disciples can be "yeasted" (leavened) with hypocrisy and messed up. Meanwhile is referencing while Jesus was at the Pharisee's house to eat an enormous crowd of many thousands gathered, so what he is about to say is motivated by what just happened. Towns and villages were emptying as towns only consisted of maybe a hundred people. No one drew people like Jesus. This is still true today two-thousand years later. Jesus was the biggest event in all of Israel. With no microphones or amplifiers, people had to get close to hear and see and were trampling on one another. It was a mob scene. This was the setting and will be into chapter 13.
Also see: