Christmas Sermons Page sermon video audio notes. A Baby Changes Everything. What is Christmas Really About anyway? Who Would Imagine A King? Christmas Communion. Holy Thing. These are the titles of the below messages. There is no time like Christmas time. This time of the year touches everyone.
Christmas Sermons Page sermon video audio notes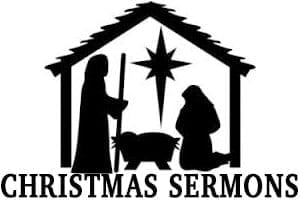 Christmas Sermons Page sermon video audio notes
It depends on whom you ask. We think we know, don't we? It's a great question when you get serious and observe what people think Christmas is really all about.
Can you imagine a world without King Jesus? What religion would you be? Would you fly jet aircraft into buildings, strapping on bombs exploding yourself killing as many people as possible? What about America? Would there even be an America close to anything we know? I wonder if the Roman Empire still rule. Or perhaps Nazi Germany would rule, or Imperial Japan. What kind of person would you be?
We can easily say, A Baby Changes Everything. The point to communicate today is Jesus Christ who came as a baby two thousand years ago, changed everything and I mean everything. There is not one aspect of life that Jesus Christ has not changed for the positive. No one has made a difference for rich and poor, for young and old, for black and white, for the simple and the wise as Jesus Christ.
Christmas Sermons Page sermon video audio notes
The coming of Jesus brought simplicity in Christ (2Co 11:3) to the world. It's not about the legalisms of religion and getting our lives acceptable before we come. We come simply as we are. The blood of Jesus will take care of the rest. We experience the blood every time we experience Holy Communion.
The angel told Mary she would birth a "holy thing." Mary birthed a son, but was he a man or was he God? Sometimes he looked like his mother and sometimes he looked like His Father. He would be the firstborn of many holy things. Greek word hagios from hagos (an awful thing)  most holy thing.
Christmas Sermons Page sermon video audio notes

Christmas Sermons Page sermon video audio notes
Also see: