Extraordinary People sermon video audio notes. Average people have average problems. Ordinary people have ordinary problems. But, you agreed you are not average and not ordinary. You are a child of God. You are extraordinary. This means you and I will not have average and ordinary problems. We will have extraordinary problems. In reality, the more extraordinary your life is, the more extraordinary your problems.
I LOVE MY CHURCH
By Pastor Delbert Young
Extraordinary People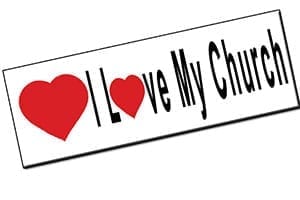 .
.
Audio
.
Extraordinary People sermon video audio notes
Scriptures: Hebrews 11:6, John 15:20, Romans 8:37, 1John 4:3-4, Ephesians 3:20-21, Psalm 107:23-24, Psalm 107:28-29,Luke 5:4
I LOVE MY CHURCH. It has EXTRAORDINARY PEOPLE. How many of you believe you are not exactly ordinary or average? What does that mean? It means you are EXTRA ORDINARY.
The writer of the Book of Hebrews writes…
Hebrews 11:6 But without faith it is impossible to please him: for he that cometh to God must believe that he is, and that HE IS A REWARDER OF THEM THAT DILIGENTLY SEEK HIM.
It pleases God when we believe he desires to reward us. You cannot receive all God has for you if you don't keep your faith stirred and diligently seek God. People think the blessings of God are automatic. No. You must do your part, which is seriously seeking the Lord. However, that's not always easy, is it?
We all face life's problems, which have a negative effect on keeping our faith up and our seeking God. We have big hopes and we have big dreams, but we face big problems. Also, we become discouraged. We skip church, or at best endure the praise service, but don't praise the Lord. Next, we don't pray, and we don't give. So, we feel the problem is too large. It's taken my joy. My sickness is too rough. My storm is to large.
I want to help you understand something. Average people have average problems. Ordinary people have ordinary problems. But, you agreed you are not average and not ordinary. You are a child of God. You are extraordinary. This means you and I will not have average and ordinary problems. We will have extraordinary problems.
In reality, the more extraordinary your life is, the more extraordinary your problems. God does not match your problems according to how you think they should be or to what you think you can handle. God matches your problems according to the size of your future and the size of your destiny. If you face extraordinary problems, be encouraged. It means you will have an extraordinary future.
For example, why do people talk negatively about you?
Why do they attempt to make you look bad to others? Realize, that they don't talk about average people who have no influence. They talk about exceptional people with influence. That's why they talk about you. Jesus was exceptional. Jesus was extraordinary. Did people talk negatively about him? Jesus said…
John 15:20 Do you remember what I told you? 'A servant is not greater than the master.' SINCE THEY PERSECUTED ME, NATURALLY THEY WILL PERSECUTE YOU… The people of the world will hate you because you belong to me…
Jesus said don't expect to get by without being talked about negatively. Instead, expect it! Understand it. It comes with the territory. We think we should get special treatment as a Christian. You will! Shake it off and go on. In fact, it's not a good sign if you are not talked about.
I was thinking how I have an extraordinary amount of critics. My reply is, "I'm supposed to because I am an extraordinary person." I don't drop my head and say, "Poor me." I must expect extraordinary problems, extraordinary difficulties, and extraordinary persecution. It goes with the territory.
Why is it that every time you pursue your dream, you run into major problems and major difficulties? It's because you have a major future. If you never try to accomplish anything, you will never face anything. The larger your dream, the larger the difficulties you encounter.
Don't begin complaining saying things like, "Why is this happening to me?" "Why did I lose my job?" "Why do I have this sickness?" The obstacle is not there to DEFEAT you. It's there to PROMOTE you. Use that STUMBLING BLOCK as a STEPPING STONE. After you get past it, you will immediately experience a new level of God's favor and blessing.
Do you realize David would only be recorded as a shepherd boy had it not been for Goliath?
Goliath was an extraordinary problem. He was a huge problem and a skilled warrior. David was a teenage boy. In the natural, David didn't have a chance. WHAT WAS GOD DOING? God was setting David up for his future. God presented David with an extraordinary problem because David was an extraordinary person with an extraordinary future and destiny. The thing pointing David toward his destiny was Goliath. Immediately after David got passed Goliath, he realized a new level of God's favor. The extraordinary PROBLEM, Goliath, brought out the extraordinary PERSON, David. Your extraordinary problems will bring out the extraordinary you.
Some of you are facing seemingly impossible giant situations. God is telling you, he has an extraordinary future for you. God did not call you so your problem would defeat you. He called you to conquer your problem.
Romans 8:37 Nay, in ALL these things WE ARE MORE THAN CONQUERORS through him that loved us.
Your problem and obstacle may be a Goliath. God would not allow it if he didn't know you could conquer it. God doesn't allow small people to face big challenges. If you are facing a big challenge, then you are a big person with a big future and a big destiny.
God will not give you a Goliath – a major challenge – and not give you exactly what you need to conquer it. Greater is he that is in you, than he that is in the world. You have heard that scripture quoted, but have you ever noticed the context?
1John 4:3-4 And every spirit that confesseth not that Jesus Christ is come in the flesh is not of God: and this is that spirit of ANTICHRIST, whereof ye have heard that it should come; and even now already is it in the world. Ye are of God, little children, and have OVERCOME them: because GREATER IS HE THAT IS IN YOU, THAN HE THAT IS IN THE WORLD.
That means nothing the devil throws at you is big enough to take you out including the antichrist. God put everything you need inside of you to take you to your destiny. You are already empowered to fulfill every dream God put in your heart.
The size of the problem is not what matters. It's the size of what is within you that matters. When I was a boy, we had a little dog. Her name was Princess. She was a mixed breed and just a small, maybe 10-inch high, housedog. One day, my sister and I were playing when this huge black dog came into our yard and growled at us. Little Princess came around the corner. The hair on her back stood up. She growled, showed her teeth, and without hesitating, ran toward that Goliath black antichrist dog as fast as her short little legs would carry her. I thought, "Oh no. That dog will kill Princess.
He will swallow her with one bite," but that's not what happened. That big dog turned, stuck its tail between its legs, and as little Princess snipped at its back end, it took off running down the road. It's not the size of the problem that matters. It's what's in you that matters.
I LOVE MY CHURCH. It has EXTRAORDINARY PEOPLE and we have the greatest power in the universe working in us.
Ephesians 3:20-21 Now to him who is able to do immeasurably more than all we ask or imagine, according to his POWER THAT IS AT WORK WITHIN US, to him be glory in the church and in Christ Jesus throughout all generations, for ever and ever! Amen.
If you are in the church, you are an extraordinary person with extraordinary power working within you. You are more than a conqueror. Yet, too often, when an antichrist big black dog shows up in our yard, we cower down. We allow the problems we face to push our dreams upside down.
Joseph had an extraordinary big dream, but with his extraordinary big dream came extraordinary big problems. His own family came against his dream. His brothers threw him into a dry well and sold him as a slave. That's an extraordinary rejection. An extraordinary lie was told about Joseph and Joseph found himself in prison convicted of something he didn't do. It was an extraordinary injustice. Joseph could have easily forgotten about his extraordinary dream, but Joseph was an extraordinary person. Most people, because of extraordinary rejection and extraordinary injustice, would forget about their extraordinary dreams. Not Joseph.
He served an extraordinary God. One day, there was an extraordinary surprise and an extraordinary promotion. Joseph became vice president of the entire nation. Without extraordinary problems, Joseph would never have experienced his extraordinary dream.
Some of you think your dream will never happen.
You have faced too many Goliaths. You say, "I'm too discouraged." So you think things like, "I was not raised right." "My marriage partner walked out on me." "I was done wrong at some point." "I experienced extraordinary heartbreaking disappointments." Those things simply mean God has an extraordinary future for you. Instead of seeing all the bad things as stumbling blocks, can you see them as stepping stones that got you to where you are now.
Can you get a new perspective? Can you begin to expect the extraordinary favor and extraordinary reward of God? Don't allow your extraordinary dreams to get pushed down no matter what prison you find yourself in, what lies are told about you, or the persecution you face.
Look back at your difficult times of life when you didn't back down, you dug your heels in, overcame, did the right thing when the wrong thing would be easier, and remained faithful to God. If you look back at those times, you will see when you got past the problem, you experienced a promotion in your life. That was God giving you a new level of his favor and blessing.
I know this sounds odd, but, it's not a good sign if all you experience are small problems and minimal opposition.
That means you are not moving toward your dream. You will never experience all God has for you.
In addition, if you solve all your problems with your own strength and ability, you are not pursuing the "God dream" in you. If you never have to pray and never have to diligently seek God to get past your problems, you are cheating on your own life. You know it's God's dream for you if you can't accomplish it on your own. You know it's from God when you must have God's strength, God's wisdom, and God's favor. He rewards those who diligently seek him.
Psalm 107:23-24 THEY that go down to the sea in ships, that do business in great waters; THESE SEE THE WORKS OF THE LORD, and HIS WONDERS IN THE DEEP.
Not all go deep, but they that go deep see the works of the Lord. God created you and me to see and experience his wonders in the deep. In the deep, you can't touch the bottom. Out in the deep, there is turmoil. You experience towering waves. You spin like a top, and you walk as if drunk. The bottom drops out and your heart (and stomach) is in your throat. Making it relevant, a sickening disease comes. A child is in rebellion. Your finances are in turmoil. Your marriage is sinking.
Psalm 107:28-29 "LORD, help!" they cried in their trouble, and he saved them from their distress. He calmed the storm to a whisper and stilled the waves.
Expect extraordinary storms and waves when you go deep in God. However, he will calm your storm to a whisper. He will still your waves. It's a promise, but it's in the deep you see his works and wonders and catch your dreams.
Luke 5:4 When he had finished speaking, he said to Simon, "PUT OUT INTO DEEP WATER, and let down the nets for a catch."
The Lord is telling you today, "Put out into deep water. Let go of shallow dreams and shallow hopes. I want to show you my wonders in the deep. Go deep. Let go of little ideas and little plans. Dare to go deep for a big catch."
Some of you, right now, this moment, need to search your heart and bring back up the dream deep inside you. You have allowed the big black dog to frighten you. Extraordinary problems have buried it. Today, realize extraordinary problems only come to extraordinary people. It's time to realize what is in you is greater than what you are facing. God put that dream in you. It's still alive and he is well able to make it happen. You just need to go deep.
The fact is this: everything you've gone through in life has prepared you for now. Nothing has been wasted. Every person who did you wrong did not take FROM YOU. God used it to deposit something IN YOU. Every mistake you made directed you. Every difficult time, every lonely night, every failure made you who you are today. The low places of your past are an indication of the height of your future. If you've been through dark bad times, then your future is brighter than anything you can imagine. What has happened TO you is not nearly as important as what has happened IN you. Go out in the deep and diligently seek him. This is your moment.
You are an extraordinary person. You can defeat every enemy and you can see every dream God has put in your heart.
What you are feeling is your faith rising. Are you looking at Goliath? Are you in some prison? That only means God is setting you up for your future. Remember, only extraordinary people face extraordinary problems.
Extraordinary People sermon video audio notes

Extraordinary People sermon video audio notes
Other Related Sermons:
Apostles Ordinary Men Chosen Luke 6:12-16
Ordinary or Extraordinary sermon series
I Love My Church sermon series
Ordinary or Extraordinary – sermon notes
Also see: