Psalms 14 And 15 Psalms Study Audio. What makes up a fool? A fool lacks in reverence. "The fool has said in his heart, 'There is no God.' They are corrupt, they have committed abominable deeds; There is no one who does good."
Psalms Study
Psalms 14 And 15 Psalms Study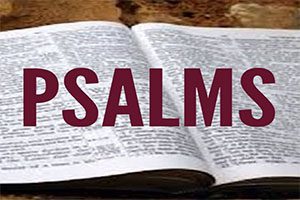 Audio
Psalms 14 And 15 Psalms Study Audio
Psalms 14:1 – 14:7
1 For the choir director. A Psalm of David. The fool has said in his heart, "There is no God." They are corrupt, they have committed abominable deeds; There is no one who does good.
2 The LORD has looked down from heaven upon the sons of men To see if there are any who understand, Who seek after God.
3 They have all turned aside, together they have become corrupt; There is no one who does good, not even one.
4 Do all the workers of wickedness not know, Who eat up my people as they eat bread, And do not call upon the Lord?
5 There they are in great dread, For God is with the righteous generation.
6 You would put to shame the counsel of the afflicted, But the LORD is his refuge.
7 Oh, that the salvation of Israel would come out of Zion! When the LORD restores His captive people, Jacob will rejoice, Israel will be glad.
Psalms 15:1 – 15:5
1 A Psalm of David. O LORD, who may abide in Your tent? Who may dwell on Your holy hill?
2 He who walks with integrity, and works righteousness, And speaks truth in his heart.
3 He does not slander with his tongue, Nor does evil to his neighbor, Nor takes up a reproach against his friend;
4 In whose eyes a reprobate is despised, But who honors those who fear the LORD; He swears to his own hurt and does not change;
5 He does not put out his money at interest, Nor does he take a bribe against the innocent. He who does these things will never be shaken.
Psalms 14 And 15 Psalms Study Audio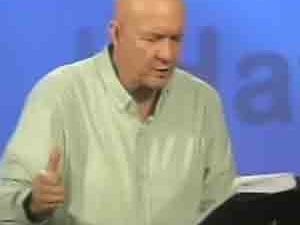 Psalms 14 And 15 Psalms Study Audio
Other Related Sermons:
One Thing You Lack 8-1-1 Audio
Psalms Study Psalms 27 Part 1 Audio
Also see: