---
The Tool sermon video. I am convinced the church is a tool through which the Holy Spirit works to save souls and make those souls disciples of Christ. The church is sent to every ethnic group. The Church is to be the tool of the kingdom. This tool is to reach every ethnic group with the saving gospel of Jesus Christ.
The Tool sermon video
By Delbert Young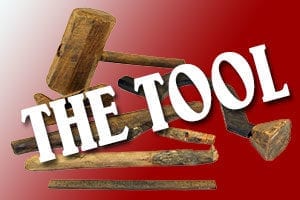 The Tool sermon video
Scriptures: 1 Corinthians 9:20-23, Luke 16:20-31
Question
I want to begin today by asking you a very serious question. It is, "What is your highest source of pleasure?" What is it that fulfills you and satisfies you more than anything else in this world? What is it that when you experience it you go, "AHHH! This is what life is all about for me. I love this more than anything else." What is it? What is it that really turns your crank? What is it that really gets you up in the morning and when your head hits that pillow at night fulfilled if it happens?
Let's come from this from another direction. I will mention two names. We could mention more, but two will accomplish the job. You tell me in your opinion what turns their crank. How about Donald Trump? The answer to me would be accumulating money. The man lives for that and is very good at it. How about Hugh Hephner, the owner of Playboy magazine? My answer would be sensual pleasure. I don't think he would argue. In fact he boasts about it.
What is of ultimate consequence to you? If you are taking notes, draw a box in the upper corner of your page. Leave it empty, but if I asked you to write your driving motivation in the box, what would you write in the box? (continue sermon notes)
Other Related Sermons:
Power of Praying Evangelism – sermon video audio notes
Power of Relation Evangelism – sermon video audio notes
Re-Imagine Church – sermon series video audio notes
Also see: