---
The Gospel of Luke Chapter 10 video audio sermon notes
The Gospel of Luke Chapter 10 video audio sermon notes
by Delbert Young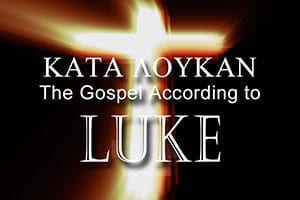 The Gospel of Luke Chapter 10 video audio sermon notes
From Better for Sodom than for You – Luke 10:1-16
Scriptures: Luke 10:1-2; Matthew 13:30; Luke 10:3-9; Luke 10:10-12; Genesis 19:24-25; Luke 10:10-15; Luke 10:16
Luke10:10-12 But when you enter a town and are not welcomed, go into its streets and say, 'Even the dust of your town that sticks to our feet we wipe off AGAINST YOU. YET BE SURE OF THIS: THE KINGDOM OF GOD IS NEAR.' I TELL YOU, IT WILL BE MORE BEARABLE ON THAT DAY FOR SODOM THAN FOR THAT TOWN.
Better for Sodom? How can that be? I ask, how do you end a witness situation? It's usually something like, "I'll pray for you." Jesus said the parting word of a witness session should be a warning.
This is the second time Jesus said "the kingdom of God is near you" in this passage. Have you ever felt like wiping the dust off? If we keep this in its actual context, it makes perfect sense. It explains why Jesus was urgent and aggravated with people's excuses. He's not talking about something happening two-thousand plus years later. If we interpret it with the doctrine of man, we'll miss his meaning. It's the harvest of hell. He said don't be ashamed. Go public into the middle of downtown streets and knock the dust off your feet. Warn how it will be worse than it was for Sodom. Let's ponder this a moment.
Also see: