---
The Gospel of Luke Chapter 13 video audio sermon notes
The Gospel of Luke Chapter 13 video audio sermon notes
by Delbert Young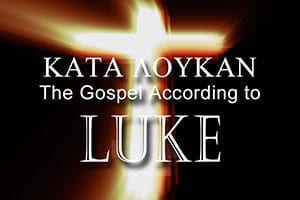 The Gospel of Luke Chapter 13 video audio sermon notes
From Why Do Bad Things Happen to Good People? – Luke13:1-9
I want to ask all, if there is a loving God then why do bad things happen to good people? When they happen have you ever thought or asked, "Is there a God? Does he allow bad things to happen?" Taking it a little further, does God judge people for their sins by allowing or causing bad things to happen to them? For example, the recent tornadoes in Oklahoma, or the tornado a few years ago in Ringgold, where was God? Why did God allow that? We all remember 9-11. Or, Dr. (a stretch in the title) Kermit Gosnell, the abortionist who murdered babies born alive. Where is God concerning horrific things?
When bad things happen to good people, or to innocent babies and children, we tend to question God's sovereignty and if he is loving and cares. And, of course, with the question of "why do bad things happen to good people" the assumption bad things should happen to some people. Is this how we should think and build our understanding? Do you know any people bad things should happen to?
Add to these thoughts how in our age we are bombarded with tragedies in humanity. The truth is if we didn't live in this age, we wouldn't know of most of the horrors, disasters, and catastrophes. The tragedies of the globe are brought before us every day through the media causing people around the planet to question every day where is the loving God Christians talk about.
The Jews had/have a deep theology on this continuing to hang around today. They believe when bad things happen to good people God was judging evil. The book of Job tells about a man named Job who went through horrific times. In a very short time thieves, fire, and weather annihilated his wealth. A tornado killed all his children. He became ill with awful boils and sickness. He had a crazy wife who blamed him for it all. She said Job should just curse God and die. To top it off, Job's best friends told him the reason he was experiencing horrific tragedies was he'd sinned and God was judging him. This was their theology then and it hangs around today. Do you have any of Job's friends? How about Job's spouse? With this said, let's take a look at a portion of today's study… (continue sermon notes)
Luke 13:1 Now there were some present at that time who told Jesus about the Galileans whose blood Pilate had mixed with their sacrifices.
Also see: