School Of The Prophets Test after the study. A series of questions were given to those who attended. They took the test home and we discussed the questions and the answers.
School Of The Prophets Test
Audio
Colossians 2:1-9
1 For I would that ye knew what great conflict I have for you, and for them at Laodicea, and for as many as have not seen my face in the flesh;
2 That their hearts might be comforted, being knit together in love, and unto all riches of the full assurance of understanding, to the acknowledgement of the mystery of God, and of the Father, and of Christ;
3 In whom are hid all the treasures of wisdom and knowledge.
4 And this I say, lest any man should beguile you with enticing words.
5 For though I be absent in the flesh, yet am I with you in the spirit, joying and beholding your order, and the stedfastness of your faith in Christ.
Alive in Christ
6 As ye have therefore received Christ Jesus the Lord, so walk ye in him:
7 Rooted and built up in him, and stablished in the faith, as ye have been taught, abounding therein with thanksgiving.
8 Beware lest any man spoil you through philosophy and vain deceit, after the tradition of men, after the rudiments of the world, and not after Christ.
9 For in him dwelleth all the fulness of the Godhead bodily.
10 And ye are complete in him, which is the head of all principality and power:
2 Timothy 3:7 Ever learning, and never able to come to the knowledge of the truth.
School Of The Prophets Test Audio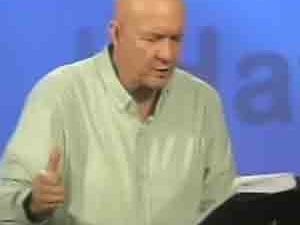 Other Related Sermons:
School Of The Prophets Series Audio
Principle Of Testing Part 2 Audio
Principle Of Testing Part 1 Audio
What Is The Kingdom Of God 1 audio